According to the Kansas Policy Institute, state universities' spending decisions are the leading cause of tuition hikes. As the chart from the state's own reporting shows, the Consumer Price Index for midwest cities increased 36% between 2002 and 2019, but per-student educational spending increased 90% at the University of Kansas; Wichita State went up 42%, Emporia State rose 55%, and K-State spending increased 75%: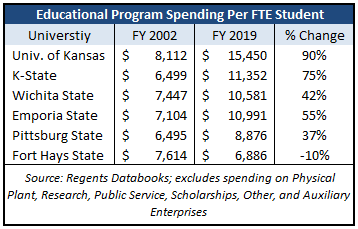 As a result, undergraduate resident tuition and fees have increased far faster than the Consumer Price Index. While the CPI has shortcomings as a benchmark against college costs, the numbers are striking: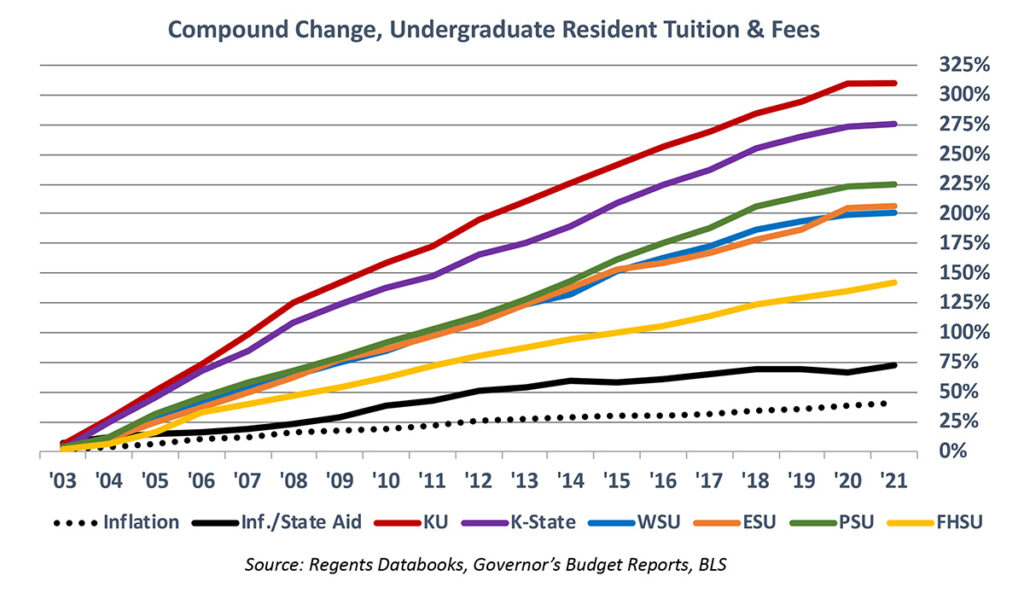 You can read the full article at the Kansas Policy Institute's website here.